The Portfolio of Amber Hansford
WordPress Design and Development
Logo and Brand Design
Book Cover Design
Using code (and Photoshop) as my paintbrush since 1999.
Your book cover is one of the most important aspects of marketing your book. However much time you spend on getting people to your book sales page, they won't download a sample or buy the book if the cover isn't enticing.
From Logo Design to full Brand Identity, I've done it all. Designing just your logo or all of the web and print needs (business cards, Social Media icons) is what I'm great at, and would love to help your business off the ground.
While I have extensive WordPress experience, I am comfortable developing in most of the major PHP-based Content Management Systems (Drupal, Joomla) along with Old-School standard HTML/CSS.
My greatest pride is making your online presence really yours, from logo design to full ownership of your site.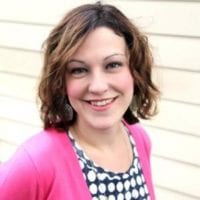 Honestly, I can't think of a thing! You're so responsive to e-mails, comments and questions. You were a true gem of a find!
Let's Start Something new

Say Hello!
I'd love to help you finish up a site, start a new business or just refresh your brand. Let me know how I can help you!