The Portfolio of Amber Hansford
WordPress Design and Development
Logo and Brand Design
Book Cover Design
Using code (and Photoshop) as my paintbrush since 1999.
Your book cover is one of the most important aspects of marketing your book. However much time you spend on getting people to your book sales page, they won't download a sample or buy the book if the cover isn't enticing.
From Logo Design to full Brand Identity, I've done it all. Designing just your logo or all of the web and print needs (business cards, Social Media icons) is what I'm great at, and would love to help your business off the ground.
While I have extensive WordPress experience, I am comfortable developing in most of the major PHP-based Content Management Systems (Drupal, Joomla) along with Old-School standard HTML/CSS.
My greatest pride is making your online presence really yours, from logo design to full ownership of your site.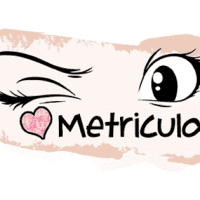 I'm an entertainer with a heavy focus on livestreaming different kinds of content, particularly on the Twitch platform. I needed a unified look and branding for my channel art that emphasized that while I do a lot of different things–live music, gaming, even knitting and crafts–it's all tied together by *me* and my personality. Speaking in Vector did several full-screen static boards for me to use during my streams, as well as header art for my info sections. The full screen boards in particular help give my broadcasts a unified look–sort of like having opening and ending credits. I know Amber both professionally and personally, and she was a breeze to work with. I feel like she really took time to understand my aesthetic and then interpret that into something that is going to really make a visual impact that reflects me. I would absolutely work with Speaking in Vector in the future and recommend them to others.
Let's Start Something new

Say Hello!
I'd love to help you finish up a site, start a new business or just refresh your brand. Let me know how I can help you!