After my first meeting with Amber, I breathed a big sigh of relief. I knew that I had found just what I was looking for: someone who understood marketing and web design better than me. Working with Amber, I was able to let her focus on the design and branding aspects of my project so that I could focus on what mattered most to me – in my case, writing.
Amber took my big, messy ideas and condensed them down into a set of simple and evocative images. When we started this process, I wasn't quite sure what I wanted. Now, I can't imagine any other logo but the one Amber designed.
She is a consummate professional who never balked when I asked her to make changes. The turn-around time was quick without sacrificing quality. I look forward to working with her again in the future.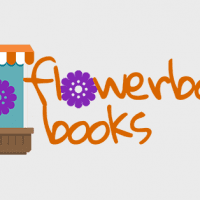 Owner
Flowerbox Books
Atlanta, GA